About Us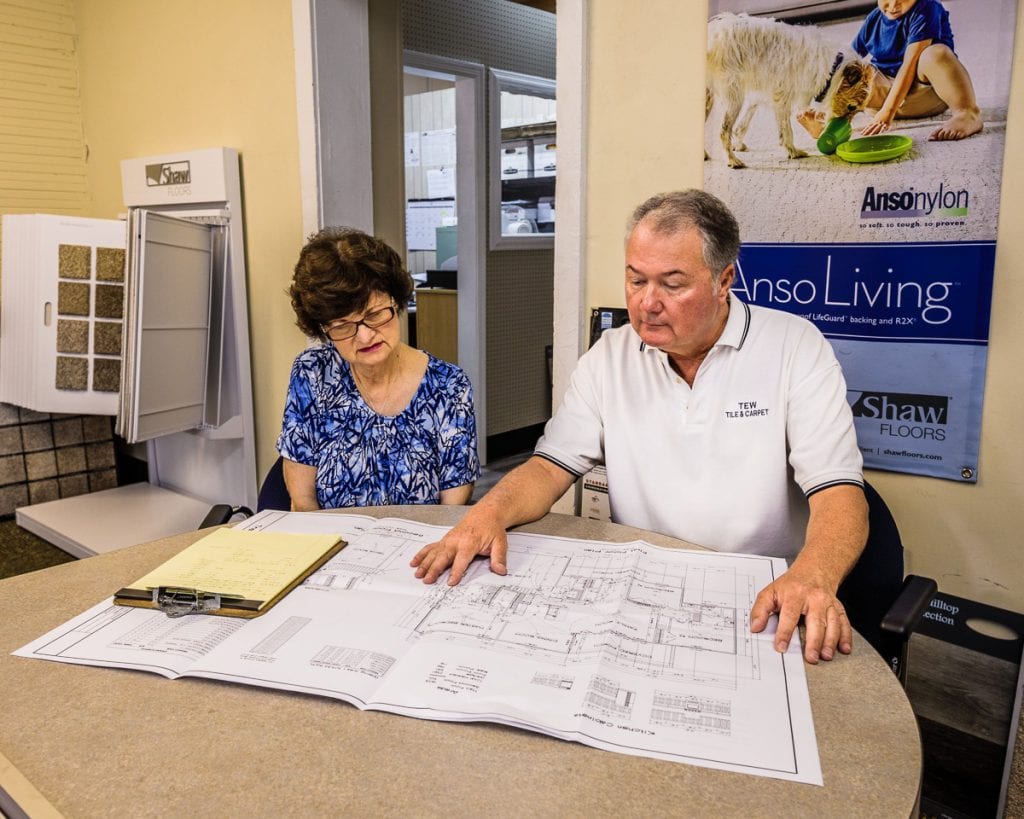 Shop local! We are locally owned and operated- serving our community since 1960!
Tew Tile & Carpet Co. is locally owned and operated for 59 years in the Fayetteville area. Our tradition of providing the finest products and services has established Tew Tile & carpet Co. as the premier flooring dealer in North Carolina. We are a full service flooring company that can provide you both material and installation of virtually any type of flooring available on the market today. We have accounts set up with the manufacturers, enabling you to save money by buying direct.
Whether it is Hardwood, Carpet, Vinyl, or Tile, Tew Tile & Carpet Co. is your inside connection to quality material and expert installation.
Our mission is to provide you with flooring solutions that exceed your expectations. We want to be the local flooring source that you can depend on.
Tew Tile & Carpet Co.
A one-stop shop for all your flooring needs
Carpet or wood, ceramic tile or vinyl-whatever your flooring needs, Tew Tile & Carpet Co. can source them.
Quality Flooring Products from the Best Manufacturers
We use only the highest quality materials from the finest flooring producers.
Our skilled installers are trained in the latest installation techniques, ensuring that your project is installed right the first time
Responsive Service, Flexible Scheduling
Need to speak to someone today about your flooring needs? Call now!